by Pei-Chyi Hung on April 6, 2023
5 Tips for Law Firm Marketing on a Small Budget (with Template)
Marketing is an effective way to attract new revenue to your business. For a small law firm, having the right marketing strategy is especially helpful in reaching your potential clients on a grand scale.
Some law firms use a mix of digital and traditional marketing. However, this blog post will cover only digital marketing, which is more cost-effective and can be better measured than traditional media like TV ads or out-of-home campaigns. This is not meant to deny the use of traditional media. They are inarguably also effective, but on a different level.
Whether you have been trying out a few marketing tactics and harvesting some fruits (kudos to you), or you're starting afresh, you've come to the right place.
In this article, we will discuss:
Read on to know why you should start marketing your law firm, how you can do it right, and what automation tools you can use.
Why Should You Invest in Law Firm Marketing?
Marketing plays an important role in the growth of law firms. With 57% of potential clients finding a lawyer online, your digital presence is not simply valuable, but essential.
If you're looking for a short answer to why you need to invest in marketing, here it is: profitability. There are many other ways to increase your law firm's profitability, but investing in marketing can help you scale your impact.
If you're a bit more interested in the why, I'll tell you — marketing to a law firm is like fuel to a fire — when you use it regularly, you can count on it to help energise and grow all the elements of your business.
A full-cycle marketing strategy makes sure your leads are being nurtured, your existing clients are engaged and supported throughout their cases, and your past clients continue to hear from you about your law firm's subject-matter expertise.
So, where do you start?
Budget. If you are a law firm marketing on a small budget, these easy-to-implement tips can help you drive your digital marketing success — all without spending big bucks.
Let's figure out your budget first.
What's a Good Law Firm Marketing Budget?
For small firms, anywhere between 5% and 10% of your revenue is a good place to start, according to Business Development Canada.
Though the number can serve as a benchmark for you, your budget will also depend on the type of law you practice. For a more competitive niche like personal injury, employment and immigration lawyers, you may need to spend more than the average to reach your potential clients through various channels.
You can use a free tool like Google Trends to find out how popular your area of practice is from searches.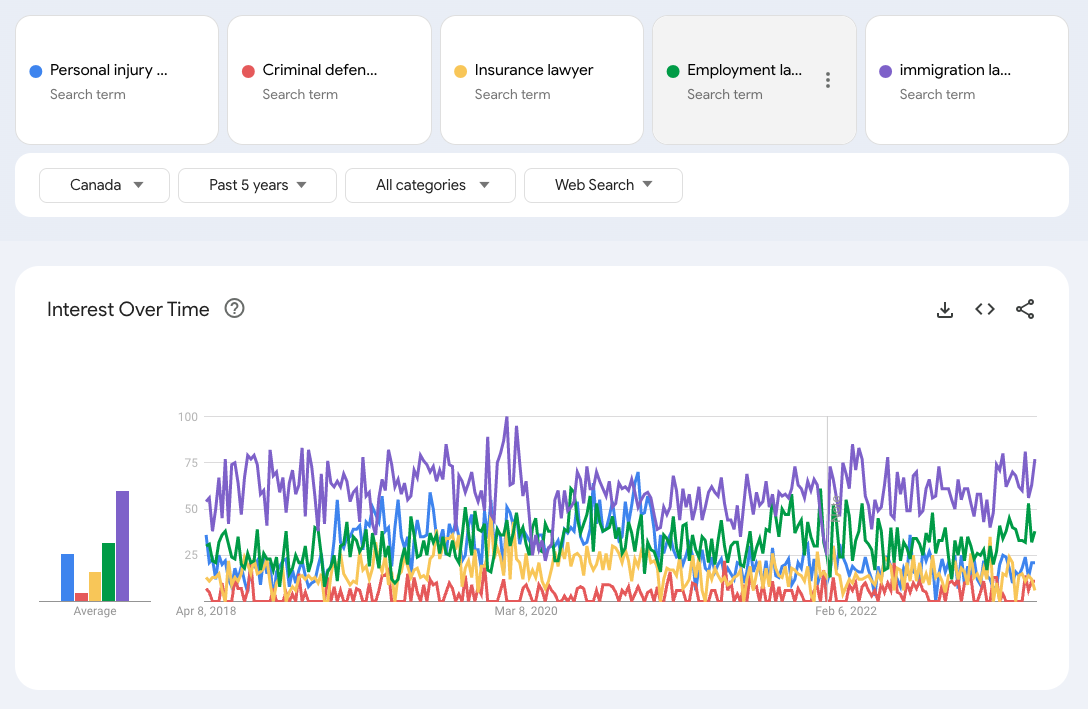 Now, you may want to punch the percentage and your revenue into your calculator to know exactly how much you can spend on your law firm marketing. Remember, your budget should also consider the time you'll be investing in your marketing efforts. Some innovative law firms automate their document workflow first to spare some time — and you can do it, too.
Without further ado, let's talk about how to get the most bang for the buck.
Tips on How to Market Your Law Firm
Before travellers set out, they need to know where they are going, and how to get there. The same with marketing your law firm — you need to know the why behind all your tactics.
Creating a strategy and a plan is the first step — no matter how small your budget is.
1.  Create a Strategy and a Plan
Trust us. We know the urge to just jump into the river and start swimming away — but try to resist it. Keep this in mind: your strategy and plan will guide the flow of everything else — your marketing processes, content, SEO, email marketing, advertising, social media, etc. So, it's worth investing your time in them.
Think of your plan as a global map, so you can definitely go into detail for each area of your marketing efforts later on. We understand you're busy. Here's the good news: you can do everything on just one 1-page.
Key sections of your marketing plan include: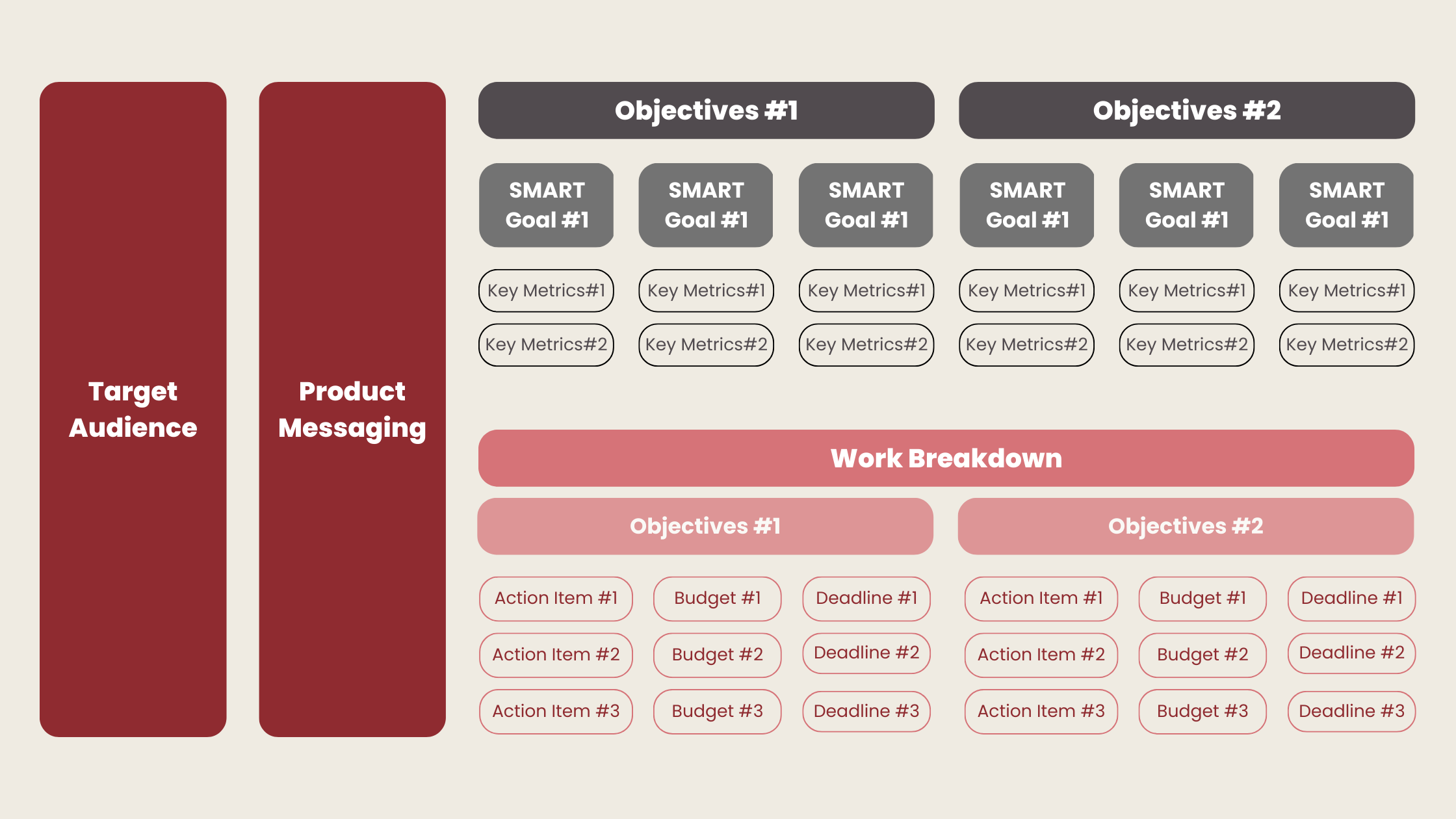 Target Audience

Who needs your legal service? What's a typical profile of your client? If you already have an established law practice, a good place to start is your existing clientele. Go through their profiles to find patterns they share.

Objectives

What do you wish to achieve with marketing? Try to align the objectives with your overall business goals — this will help you stay on track.

SMART Goals

Creating goals that are specific (S), measurable (M), achievable (A), relevant (R) and time-bound (T) helps you come up with marketing initiatives that will work in concert to achieve your objective within a certain time frame.

For example, instead of saying increase website traffic, say increase website traffic to 10,000 / month by the end of next quarter.

Services

What are the types of legal services you're offering? If you're offering various types of services, it's important to think about who you're selling them to as well. More likely than not, you'll need more than one marketing plan.

Messages

How do you convey your services to your target audience? Use simple and concise messages to make sure your potential clients understand what services you provide.

Budget

After deciding on your budget, allocate them to your marketing initiatives. This will help you measure the ROI and adjust your strategy down the road.

Action Items and Direct Responsible Individuals

Goals are more achievable when you break them into smaller action items. Unless you're working solo, having directly responsible individuals assigned to your action items will ensure your team members know what they'll be responsible for, and thus keep your project moving forward.

Timeline

Setting a clear timeline and due dates for your project and deliverables keeps you on track and helps you prioritise tasks.

Key Metrics / KPIs

Metrics are indicators of your success. Depending on your goals, your key metrics will vary. For example, campaigns with a goal for lead generation can be measured by engagement with your posts, the traffic to your landing page, form completion rate, and the total number of leads generated. On the other hand, campaigns for awareness will be measured by reach, number of views (if that's a video), ad frequency, etc.
When writing your plan, start your thinking from the perspective of someone who has no idea of what services you provide. Pay especially close attention to three sections — your SMART goals, your target audience, and your messaging. These three pieces of information will guide you throughout your marketing journey.
To save time, download our 1-page Law Firm Marketing Plan Template to get started: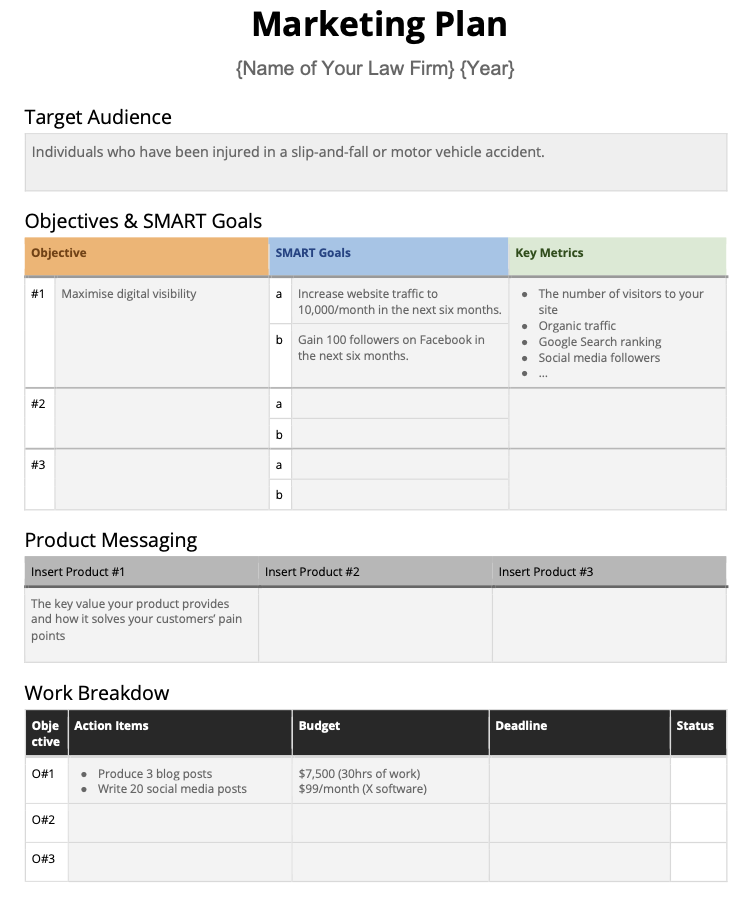 2.  Use Content to Your Advantage
Content marketing is a great way for law firms to attract new prospects and eventually convert them into sales. That's why 70% of marketers actively invest in content marketing.
Before you create content, it's important to know whom you will be talking to. Having clarity of your target audience helps you tailor your content to their needs, and deliver it straight to their doors.
Now, you may ask yourself: what content should I produce?
Do a brainstorming session to write down some broad topics your target audience cares most about, and branch out to cover all things around them. Some common types of content include blog posts, videos, webinars, ebooks, case studies, and social media posts.
For example, if you're a family lawyer in Ontario, one of your target personas may be someone who is going through a divorce and needs your advice.
Here's an example.
Then, create a list of subtopics your target audience may be interested in reading about.
Subtopics:
What is the divorce process in Ontario?
Questions to ask yourself before getting a divorce
How can I file my divorce case?
How divorce affects my children?
Things to do before you file your divorce
So on...
So forth...
Now, you'll want to have to do keyword research to make sure your content is search engine optimised (SEO) — in simple terms, understandable by Google. Including relevant keywords in your content makes it easier for your potential clients to find your content.
For a small law firm, you may want to start with blog posts. Long-form articles can help you build up a rich content reservoir. Block four to six uninterrupted hours a week to write a blog, or you can hire ghostwriters to do the job. From there, you can work your way towards breaking them down into smaller chunks and different types of content, like infographics, flowcharts, videos, or even just quotes.
Then, you're ready for the next crucial step — optimising your content consumption.
3.  Cross-Promote Your Content
One advantage of digital marketing for law firms is that your owned channels, like your company website, social media accounts, and email list, are affordable if not completely free to use. So, why not maximise them, now that you already have your content done?
If your law firm already has a website, that's great. You have a lot less work to do. If unfortunately, you don't have a website yet, shift your focus to getting a website up and running first.
Your website is the centre of your law firm's online presence, and it should also be the hub for your marketing ecosystem.
For small law firms with only one person managing all your marketing programs, it can be hard to juggle too many channels at once. Luckily, like how law firms centralise document transfer with software, you can use marketing automation tools to help you manage multiple platforms at once.
For your social media, focus on just two to three platforms in the beginning. Building a community is not easy, so you want to avoid spreading yourself too thin.
Here's an easy workflow to distribute your content:
Create a content calendar for your publishing schedule

Write your blog (or other long-form content)

Post it on your website

Break your content into smaller chunks (in a separate document)

Create your visual elements

Schedule the posts to publish on your social media
If you have a large list of newsletter subscribers, you will also want to reach out and share the new blog with them.
So far, we've covered the organic way to market your law firm. Though your budget may be small, you can still put aside a small fraction of it for paid online advertisements.
4.  Make a Budget for Ad Spending
Paid ads should be part of your law firm's digital marketing plan.
Using a mix of paid ads and organic posts can maximise your efforts. Google Ads and paid social media ads can help bring awareness to your firm and reach your potential clients. Again, the importance of knowing your buyer personas also manifests itself here.
What keywords do they use when looking for a legal service provider? Where are they located? Which social media platforms are they using?
Use Google Keyword Planner to get an idea of the cost per click (CPC) for the keywords you want to target and how competitive they are to decide on your budget. Or, you can reverse the process by entering your budget first to forecast potential clicks and impressions for your ads.
For a law firm marketing on a small budget, you may want to begin with somewhere between $500 to $2,000 for paid ads, and adjust your budget as you go. Refer to your SMART goals in your marketing plan when determining your ad spending.
For example, if your goal is to generate 30 to 50 leads in a month, you will need more than 400 clicks on your Google Ads assuming an average conversion rate of 7.45% in the law and government industry.
Another avenue for paid advertising would be social media — which may be a more affordable option. If your potential clients use Facebook the most, great. Allocate a portion of your advertising budget to Facebook Ads.
One advantage of advertising on Facebook is audience granularity and the ability to target profiles of Facebook users that are similar to your existing client base.
Now you're highly invested in your law firm's digital marketing efforts, it's time to see what's working and what's not.
5.  Measure Your Success
Measuring your return on investment (ROI) is essential for your marketing activities. Revisit the section in your marketing plan where you listed all metrics that matter to your campaigns. Now, you're going to take a ride into some numbers — don't be afraid, it's not that scary.
Take social media platforms as an example, most of them have built-in analytics dashboards. All you need to do is to select the timeframe you want to analyse, and your report is just a click away. If you're using social media management software, you'll be able to view the analytics of all your channels in one place.
Make a list of your best-performing posts — those that get high engagement and click-through rates, and find patterns in them.
In the same way, find your least-performing ones. The insight will help you adjust your strategy and create more engaging content for your audience.
To track your content performance on the website, use Google Analytics and Google Console. With proper setup, you'll learn what keywords attract visitors to your site, and which blog post gets you the most traffic.
For Google Ads, you'll also want to check if your landing page is helping you achieve your desired outcome. Your ad copies should always go hand-in-hand with your landing pages.
Aim to improve the quality score of your ads by using keywords that are relevant to your business, and testing your copies to improve your click-through rate. Ensure your landing pages have consistent messaging and a clear call to action, so the visitors know what to do after clicking on your ad.
Marketers work hard and smart, and so can you. Law firms can count on various marketing automation tools to double their output with the same amount of effort.
Must-Have Law Firm Marketing Automation Tools
There are free tools for each category, but we highly suggest that you choose your tools wisely because you'll be using them for the next little while.
Plan for the long-run while taking your budget and needs into consideration. Here is your must-have software in your toolkits. Keep in mind that you can always expand your MarTech stack, but these are the foundational ones.
1.  Social Media
To manage multiple social media channels, you need a publishing tool that helps you schedule posts in advance and publish them on different social platforms. Almost all of the tools will include an analytics dashboard. Make sure the software allows you to monitor all the metrics you defined in your plan.
This software saves you from having to repeat the same process — posting your content — all across your Facebook, LinkedIn, Twitter, Instagram, and Tiktok (if you plan to be there). You may have heard of Hootsuite, but there are many other tools worth trying out. Buffer (free plan available), Zoho Marketing, SproutSocial, Hubspot Marketing, and the list goes on.
2.  Email Marketing
If you're still sending email blasts using bcc, it's time for a change. With email marketing software, you'll be able to segment your target audience and send them content they want to read. This helps you nurture your leads more effectively.
The same with social media automation tools, the email marketing software you choose should also allow you to monitor the success of your email marketing effort with analytics.
3.  CRM
Customer Relationship Management software (CRM) may seem to be in the domain of sales, but sales and marketing are the same as coffee and milk — complementary to each other. Some great and easy-to-use CRM tools for small law firms include Hubspot and Zoho CRM.
CRM software helps you centralise all your clients' information and monitor your sales pipeline. Once your marketing is working its magic and generating lots of leads for your law firm, you'll thank yourself for getting that CRM in place first. It will make the hand-off from marketing to sales smooth and seamless — even if it's going to be just you all along.
4.  SEO
One key step that can't be neglected is to search engine optimise your website. You spend a lot of time crafting your blog post, but people are not going to read it unless they can easily find it in the search results. Using SEO software can help you place the right keywords into your blog (or your website copies), identify opportunities for improvement, and find keyword gaps between you and your competitors.
If you're starting out, there are some free SEO tools to use, such as Google Search Console, Google Trends, Google Keyword Planner, AnserThePublic, and Ahref's website authority checker.
They can help you get an idea of your keyword search volumes, their popularity over time, queries related to your keywords, and technical issues that need fixing.
When you're ready to take your next step, Moz, Semrush, and Ahref are some of the most widely used SEO tools you can consider. Go for a free trial to see how it adds value to your marketing before you sign up.
5.  Survey
Customer feedback is highly important in your marketing efforts, and surveys are a great way to collect them.
If you're using Google Workspace, Google Form will cover your basic needs for running surveys. You can always integrate it with an add-on to get notifications of your form updates and send automated confirmation emails to your respondents.
You may say, so what do I do if my firm uses Microsoft 365? Lucky you — Microsoft Forms are also at your disposal. Both options provide you with conditional logic to better guide your survey respondents. Their basic analytics also give you an overview of your survey results.
Brand your forms to your liking and you're ready to go.
If you prefer other free survey platforms, Survey Monkey, Mailchimp, and Free Online Surveys are to name a few.
Start Marketing Your Law Firm
As Mark Twain said, "The secret of getting started is breaking your complex overwhelming tasks into small manageable tasks, and starting on the first one."
We encourage you to download the 1-page marketing plan template to start your journey as a law firm marketer.
Make sure you reward yourself with a little treat (e.g. ice cream for me) when you check off something from your action items. This will help you keep yourself motivated while working towards your marketing goals.
With that, I'll leave you to venture into your law firm marketing!
You may also like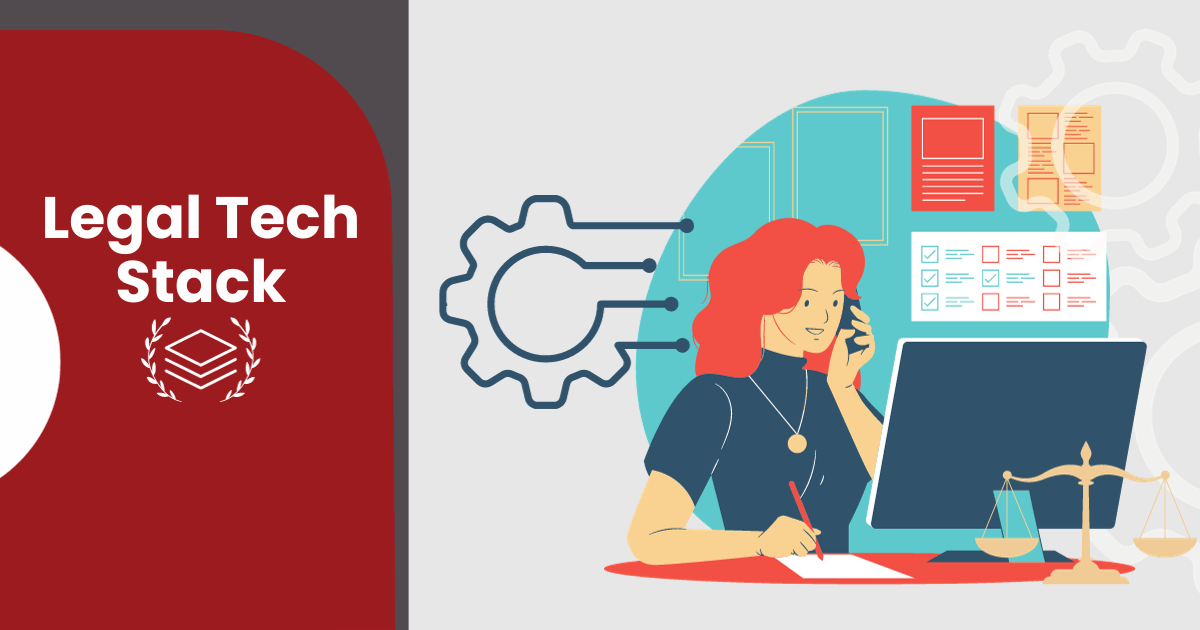 The 9 Types of Software Your Law Firm Might Need
Technology has increasingly become more essential for law firms, but how do you choose the right technology for your firm?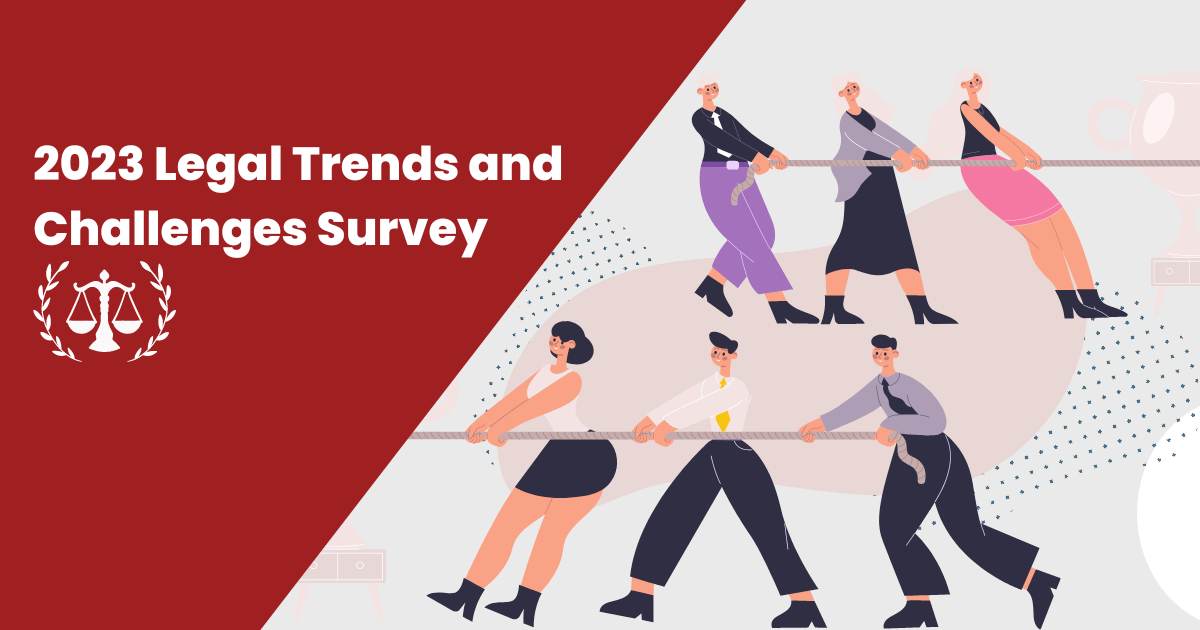 Upcoming Competition to the Traditional Lawyer Business Model
In our Survey, we discover a growing concern in the Canadian legal landscape. Shifting priorities of new legal professionals, competition of alternative legal services, and the rise of legal tech are all changing the way law firms are run...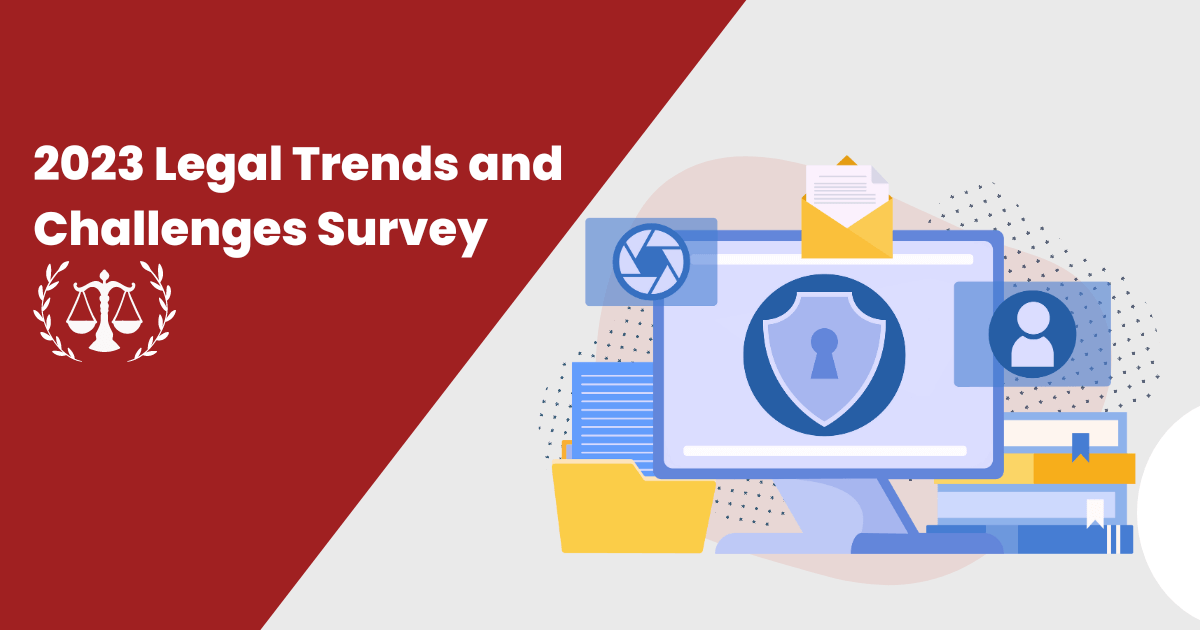 Law Firm Security Standards
We empower Canadian law firms and healthcare organisations with file delivery solutions that can completely update the way they transmit and share documents...
Easy to implement, simple to use