by David Swadden on May 23, 2023
Our Mission — About Tracument
Welcome to the second of three blog posts about Tracument Solutions Inc. Our clients trust us with their day-to-day operations, and we want them to feel like they know us. Additionally, our mission helps explain why we do what we do and offer the services we offer.
What We Do
At Tracument, our mission is to provide Canadian law firms and healthcare organisations with tools to send, receive, and collect documents and information, whether dealing within their industry, or with other professionals, their clients, or the general public.
We empower Canadian professionals with cutting-edge SaaS solutions that can completely update the way they transmit and share documents and information. We understand the unique challenges faced by legal and healthcare professionals in managing vast amounts of information while maintaining efficiency, accuracy, and client confidentiality.

What We Realised
Our software platform was born from a simple realisation that would enhance the legal tech stack for law firms.
Starting about twenty-five years ago, lawyers and doctors began to invest in software that was and still is designed to store documents digitally (document management software, or DMS). For most organisations, this was a massive investment and adjustment to how their businesses worked, but it brought about many positive changes–the ability to backup and secure files, the ability to access files anywhere and work with them digitally, and the ability to create a more environmentally friendly practice.
However, while there have been plenty of advancements in how documents can be stored, accessed, and managed, there has been very little in the way of advancement when it comes to sending and receiving those very same documents.
Law firms that were paperless would have to print their entire file and send it to opposing counsel, only for opposing counsel to scan it into their own system and shred the physical copy they had received. Doctors would have to mail highly confidential clinical records without any tracking whenever a patient moved to a new clinic, even though both clinics used the same Electronic Medical Records (EMR) software.
Some new options arrived in the form of digital file transfer systems, but very few of them adhere to Canada's privacy laws and regulations for professionals, and even fewer are designed specifically for lawyers and doctors. How was it that, for a decade of improvement in DMS systems, the best options for sending documents were still the classics (email, fax, mail, and courier) with all of their widely known problems?
What We Build
For over a decade, Tracument has built an innovative software platform designed to streamline the process of sending and collecting documents, enabling law firms and healthcare organisations to work smarter, faster, and from anywhere. Our platform leverages the power of cloud technology, automation, and robust security measures to provide a comprehensive and intuitive solution tailored specifically to the needs of Canadian professionals.
We divide our software into three categories:
1.  Digital Couriers
Our secure, web-based couriers allow you to send and collect any size, number, and type of file, exactly as though they had been sent by courier. These give you the speed of emailing documents with the security and chain-of-custody tracking that email cannot provide. Best of all, your recipient does not need a Tracument account.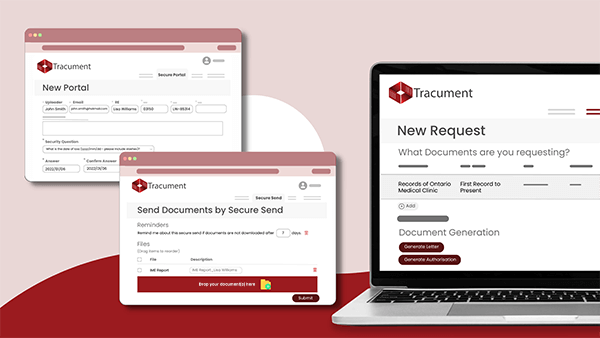 2.  Virtual Mailroom
We take your legacy systems like mail and fax that are still very much a part of your everyday practice, and we wrap them in a technology package. This allows your users to access these systems from anywhere–their office, home, or even on vacation–and gives them a host of features designed specifically for their unique industry needs.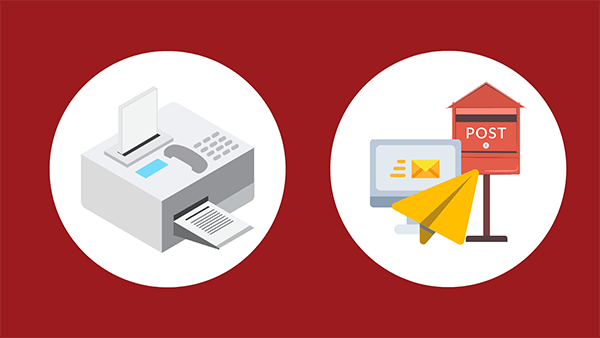 3.  Specialised Services
Our final category focuses on bringing automation and efficiency to manual processes that occur in healthcare organisations and law firms, particularly related to requesting and sending third-party client/patient records. Collecting these documents can take up a lot of non-revenue-producing staff time and is often interrupted by human error and bad information. We build automation tools that reduce the amount of time required to complete frequently-performed tasks and take human error out of the process.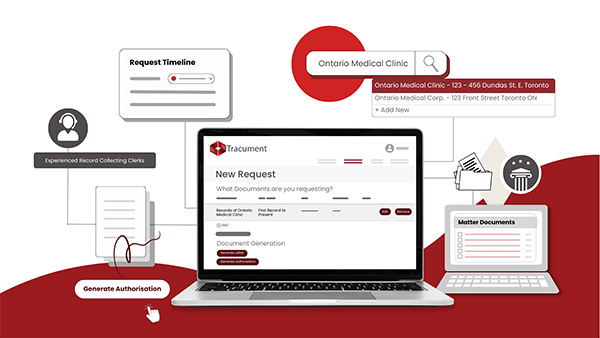 What We Deliver
We are committed to delivering a seamless user experience, equipping legal and medical professionals with the tools they need to send and receive the documents necessary for their day-to-day work. Our software provides document tracking and advanced search capabilities, ensuring quick access to critical information while minimizing errors and saving valuable time. Our goal is to help alleviate the administrative burden, enabling our clients to dedicate more time and resources to delivering exceptional services to their own clients.
We are dedicated to fostering strong partnerships with our clients, actively listening to their feedback, and continuously evolving our software to meet their evolving needs. We believe in building long-term relationships based on trust, reliability, and exceptional customer support. Our commitment to continuous innovation and client satisfaction ensures that we remain a trusted partner to law firms across Canada.
Learn more about our features.
You may also like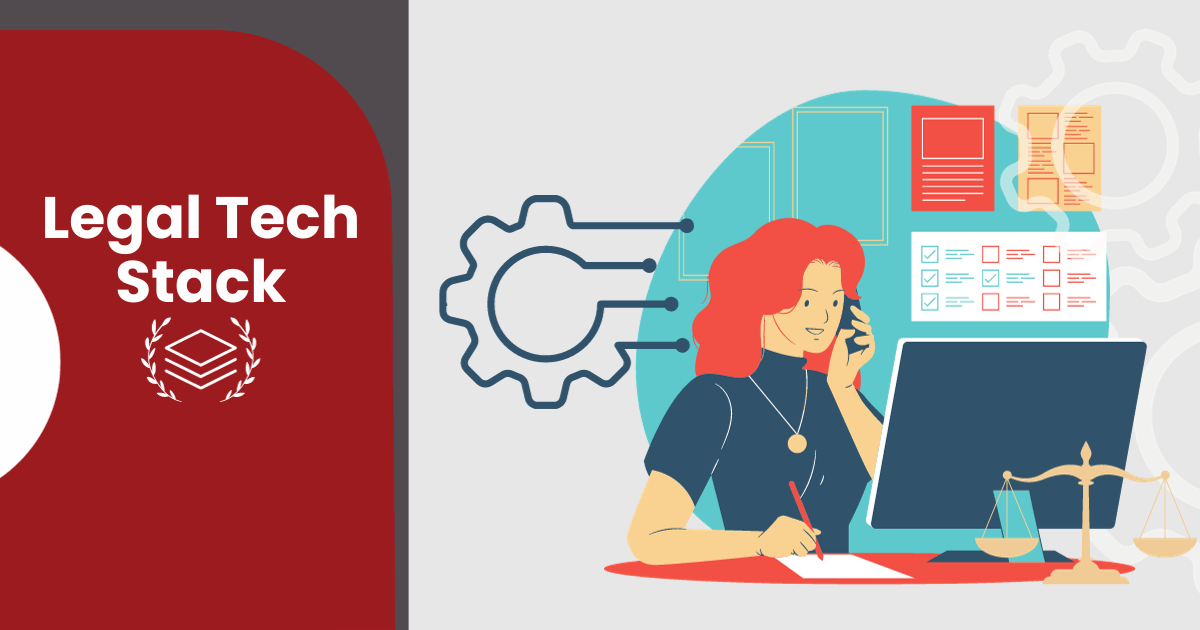 The 9 Types of Software Your Law Firm Might Need
Technology has increasingly become more essential for law firms, but how do you choose the right technology for your firm?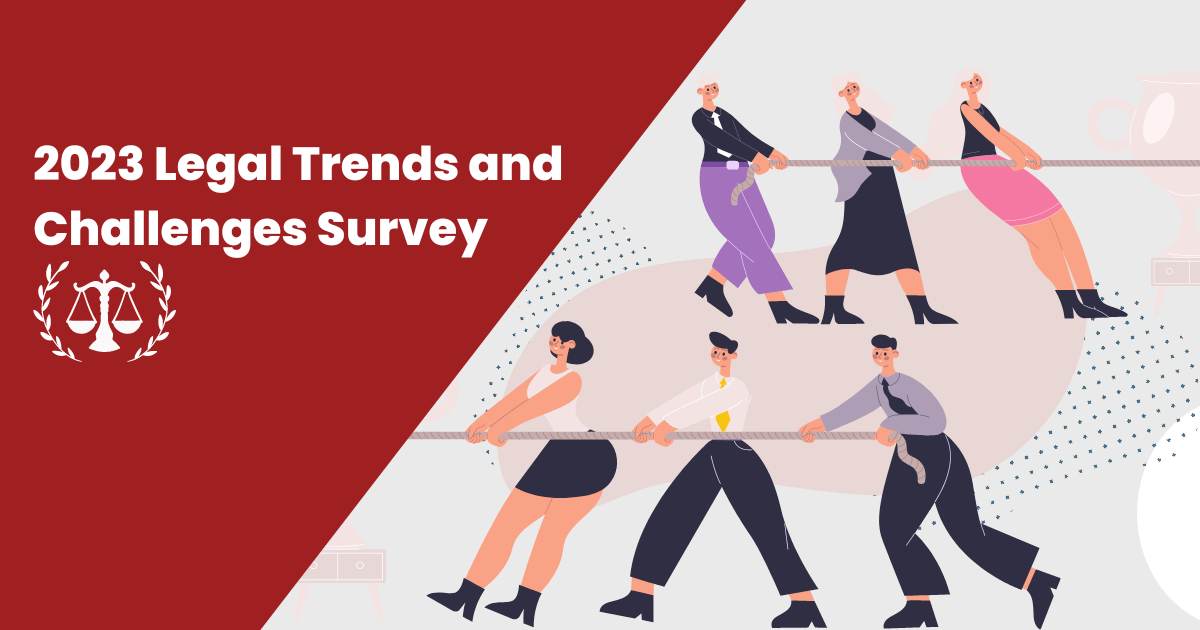 Upcoming Competition to the Traditional Lawyer Business Model
In our Survey, we discover a growing concern in the Canadian legal landscape. Shifting priorities of new legal professionals, competition of alternative legal services, and the rise of legal tech are all changing the way law firms are run...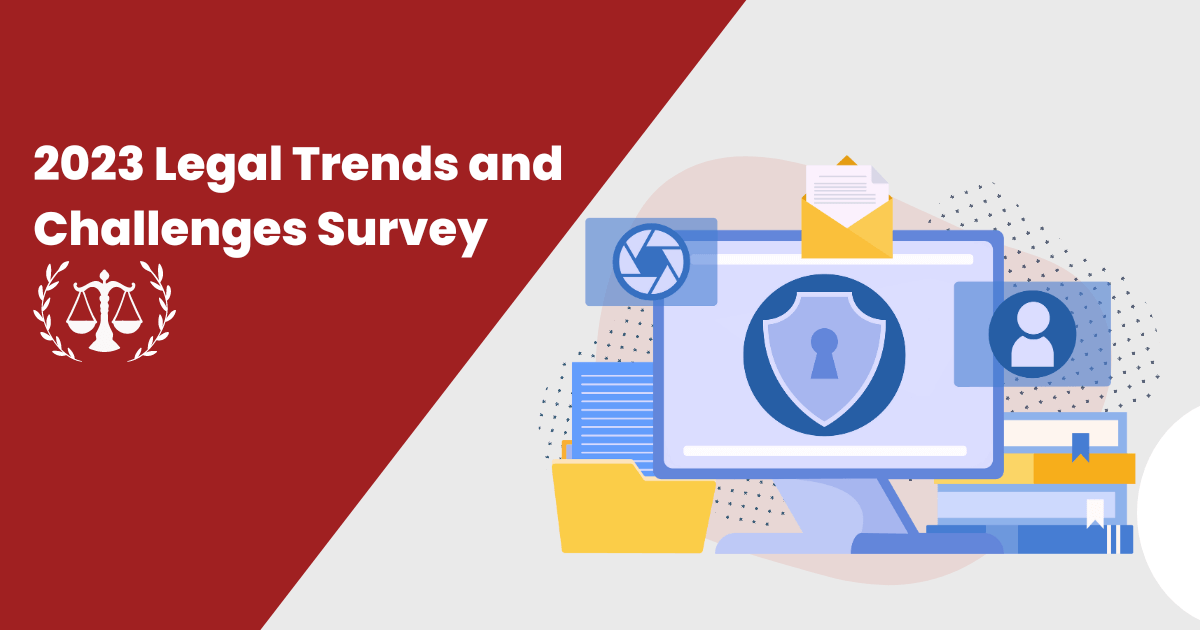 Law Firm Security Standards
We empower Canadian law firms and healthcare organisations with file delivery solutions that can completely update the way they transmit and share documents...
Easy to implement, simple to use