by Bibi Siew on October 17, 2023
How to Choose a Replacement Piece of Software
"

The secret to change is to focus all your energy not on fighting the old, but on building the new.

"

—

Socrates
Introduction
This post will build on last week's post about things to consider when dropping a software program and will provide some guidance on choosing its replacement tailored to your firm's distinctive needs. The landscape is brimming with options, each offering novel and enticing features. How do you navigate the path to the perfect fit?
It's like shopping for pants. You scrutinise size, pockets, material, belt loops, and even how it sits on your waist. It might fit well in some areas and terribly in others. Similarly, finding the software solution is a multifaceted process that encompasses not only the evaluation of the features, but also a consideration of the various preferences. Would an on-premise option be your preferred route? Or does the allure of a cloud-based solution resonate more with you? In this blog post, our aim is to assist you in making an informed decision by guiding you through some of the essential factors to ponder before making a purchase.
Cloud-based or On-Premise
Many legal software solutions still operate as an on-premise solution, confining file access to the physical office location or those with remote access. This approach, while commendable for data security and an easier setup, posed substantial challenges during the pandemic-induced shift to remote work. With employees unable to access files, log billable hours, or execute tasks using these solutions, a surge in the interest of cloud-based solutions ensued. Lawyers found solace in the ability to work remotely or even while on vacation, an accessibility that cloud-based systems offer.
In making a choice between these two approaches, it's paramount to gauge your firm's office culture. Do your staff thrive in a work-from-home environment? According to our recent work-from-home blog, this setup often enhances productivity.
Cloud-based solutions offer another advantage — a low upfront investment coupled with a consistent subscription price. The provider shoulders the responsibility of program updates and maintenance, leaving you with the simple tasks of training and data migration.
In essence, the choice between on-premise and cloud-based solutions hinges on your firm's operational dynamics and strategic aspirations. By embracing cloud-based systems, you not only unlock the potential for enhanced accessibility but also usher in a new era of convenience and client service excellence that was once beyond reach.
Contracts
As most law firms are aware, understanding the supplier's contract is essential for establishing a mutually beneficial relationship. How often have you scrolled past the terms and conditions and simply clicked 'agree' when updating your phone? Although this may be harmless in many cases, it becomes crucial to thoroughly examine the fine print when contemplating a legal software solution to avert potential risks. Questions like who bears responsibility in case of a data breach when your law firm operates in the cloud, or whether the solution retains ownership of your data, carry significant consequences if overlooked. Familiarise yourself with available solutions in the event of unforeseen problems and proactively planning for contingencies serve as a litmus test for assessing the suitability of the new system.
To guide through the muck of terms and conditions, we've compiled a small checklist of considerations for your evaluation:
1.  Pricing and Payment Terms:
Examine the financial structure which includes upfront costs, ongoing fees and potential data migration charges. By evaluating the expenditure upon purchase, you gain a better understanding of how well the new system will align with your budget and anticipated value.
2.  Contract Duration and Termination:
The challenge associated with transitioning from one system to another highlights the significance of comprehending the termination process. Examine whether the new system calls for monthly or annual payments, the notice period necessary for termination, and then consequences of an early exit.
3.  Data Ownership and Security:
Security is paramount. Understand the provider's data protection protocols and their contingency plans in the event of a breach. The safety of your data should be non-negotiable.
4.  Limitations of Liability and Indemnification:
Know the liability constraints and indemnification clauses. Ascertain the extent to which the provider shoulders responsibility for potential losses resulting from software use.
Essentially the contract serves as a framework of how your experience with the new solution will be like. Through examining the terms, you can establish clear boundaries, reduce risks, and pave the way for a successful and cooperative partnership.
Reviews
Just as you would carefully consider reviews when choosing a restaurant for a first date, it is even more important to evaluate reviews when selecting a software solution. Examining the entire range of feedback, including positive, negative, and everything in between, allows you to gain a holistic understanding that directly impacts your decision-making process.
Delving into reviews often uncover a trove of nuances, including issues, constraints, and limitations that may not be apparent when reading official marketing or promotional materials. These insights empower you to identify your non-negotiables and must-haves, enabling you to create a roadmap that guides your software selection process.
For instance, if your target software boasts a splendid user interface, but is plagued by subpar support and maintenance, while another option exhibits the inverse scenario, which would you prioritise? The reviews provide insights that can reshape your perception and redefine your priorities.
While reviews are valuable, it's important to approach them with caution. Recognize that there may be potential biases or outliers in certain reviews, and strive to gather a diverse range of opinions from multiple sources. This helps you get a more balanced and comprehensive perspective on the product or service you are considering. By considering a variety of viewpoints, you can make a well-rounded assessment and make more informed decisions.
Features
Arguably, the features are the most fun to consider. It's what gives software solutions their shine, but don't get too focused on any one feature. Remember not just your own needs, but also the needs of your staff and clients. For example, if the invoices you currently generate trigger a barrage of client calls, questioning every line item, it's evident that a more robust billing system is in order. The key here is to tune into the voice of both your staff and clients as they often hold the compass to identify the pain points that need addressing.
It is worth noting that a proper solution does not entail a one-size-fits-all approach, rather it should be tailored to align with your unique needs. Like pants, just because it looks chic on one person, it may look entirely different on another. You want a solution that will streamline your processes, heighten your productivity and elevate your efficiency. In this regard, we have some features that may warrant your careful consideration.
1.  Trust and Matter Management
Ensure that your replacement system is able to comply with your jurisdiction's rules on matters, trusts, and taxes. This is a complex and changing focus for accounting software developers that requires understanding sometimes outside their expertise. Make sure the program is committed to adopting changes in these areas as they change in the real world–your compliance may depend on it!
2.  Billing
Lengthy billing processes and client confusion have underscored the need for an efficient, accurate billing system. Modern solutions offer streamlined invoicing, enhanced accuracy, and transparency. Cloud-based platforms often encompass billable time and expense tracking, seamless invoice generation, and simplified client payment handling. These features yield improved financial outcomes and heightened client contentment by ensuring transparent billing practices that resonate with both accuracy and clarity.
3.  Client and Firm Accounting
An effective accounting feature ensures adherence to accounting standards, maintains distinct trust accounts, and furnishes comprehensive trust activity reports. Such software streamlines financial management, alleviating the burden of bookkeeping, expense tracking, and financial reporting analysis. This centralised platform optimises efficiency, empowering your law firm to navigate financial processes with precision and ease. It also allows you to account for disbursements and time to your clients' ledgers.
4.  Time and Expense Tracking
Effective timekeeping is a cornerstone of legal practice. Accurate tracking of lawyers' time dedicated to specific client matters is pivotal. Astonishingly, over 16% of billable hours can slip through the cracks, leading to overworked staff and diminished compensation. Your new system can help rectify this, by improving the capture of billable hours and associated expenses. By optimising time utilisation, it enhances client billing transparency and equips your firm to make data-informed decisions. Features such as tracking billable and non-billable hours, real-time time entry, and manual input capabilities foster heightened efficiency among your staff, transforming your practice into a finely tuned machine.
Top 4 Alternatives
Navigating the realm of accounting software can be overwhelming. If you are looking for new accounting software, we have simplified your search by curating a top 4 list of contenders worth your consideration:
ProLaw is a cloud-based practice management and accounting software in one, ensuring unrestricted access for your team. Its comprehensive offerings span case and matter management to financial oversight. Integrating with Microsoft Outlook and Office Suite, ProLaw eases the transition for staff accustomed to Microsoft products
Timekeeping and billing find a robust ally in ProLaw. This software adeptly tracks billable hours and crafts precise invoices, streamlining the billing journey and enhancing accuracy. ProLaw empowers revenue management through its support for time entry, expense tracking, fee arrangement management, and seamless integration with other accounting systems. ProLaw emerges as a versatile solution attuned to your firm's multifaceted needs.
GhostPractice has emerged as a practice management software offering universal accessibility. Crafted with the aim of elevating firm efficacy, GhostPractice equips you with an arsenal of tools spanning matter management, time and billing, financial oversight, document management, and client relationship management. Integration becomes second nature with seamless compatibility with Outlook 365, Microsoft Word, and Excel.
Notably, GhostPractice bolsters its capabilities with ACL5 automation software. This resource empowers auto-generation of court forms and other documents, further streamlining your workflow and heightening efficiency. GhostPractice exemplifies a holistic solution tailored to elevate your firm's operational prowess across various domains.
Soluno places a distinct emphasis on timekeeping and billing, yet its offerings extend across a diverse spectrum to bolster comprehensive practice management and operational efficiency. Operating within the cloud, Soluno's accessibility transcends barriers, accommodating Linux, Windows, and MacOS systems alike
Soluno's integration prowess is noteworthy, seamlessly connecting with familiar software like Microsoft Office 365, CASEpeer, and LawPay. The software's compatibility resonates with existing law firm tools, ensuring a fluid transition. Importantly, for those migrating from PC Law, CosmoLex, or Tabs3, Soluno extends a complimentary conversion option, simplifying the shift and minimising disruption. Soluno stands as a versatile solution poised to elevate your firm's management and performance.
CosmoLex emerges as a comprehensive, cloud-based solution that amalgamates an array of critical functionalities into a singular platform. Its versatile offerings encompass timekeeping, billing, accounting, case management, and document management. A notable inclusion is its Customer Relationship Management (CRM), optimising client intake and automating outreach. This equips you to discern your most fruitful marketing strategies
By embracing CosmoLex, law firms embark on a journey of operational streamlining and heightened efficiency. This integrated approach obviates the requirement for multiple software solutions, resulting in a unified ecosystem that underpins enhanced practice management. CosmoLex emerges as a holistic answer to optimising your firm's operations and elevating overall effectiveness
Conclusion
Moving from one practice management software to another can be intimidating. Change is intimidating but it's necessary, not just for you but for your staff and even your clients. A review that was posted stated that their practice management software kept generating confusing invoices which resulted in the clients always calling back and questioning the invoice itself. The inconvenience doesn't just extend to you, and your staff, but also your clients. It takes time and energy to clear muddy matters, it takes energy to be frustrated and create little 'hacky' ways to skirt around software that just isn't working. Choosing a good software that will help will minimise administrative bottlenecks and help frustration levels because you deserve things to be easier.
The start is always difficult. From considering the change to training your staff on the new software, but when it works, it works and you'll be wondering why you didn't make the change sooner.
You may also like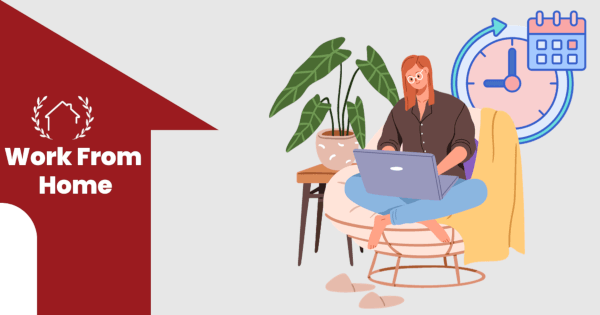 The Predictability of Working From Home
Explore the allure of remote work predictability in our blog. Learn why employees resist the office comeback. Find the balance...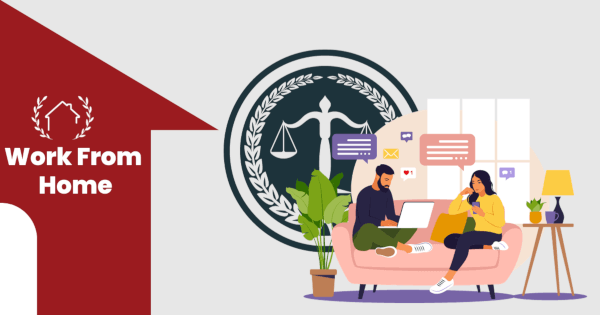 The Work from Home Controversy: Law Firms vs. Millennials and Gen Z
Balancing millennial and Gen Z Aspirations with Tradition in a Changing Legal Landscape....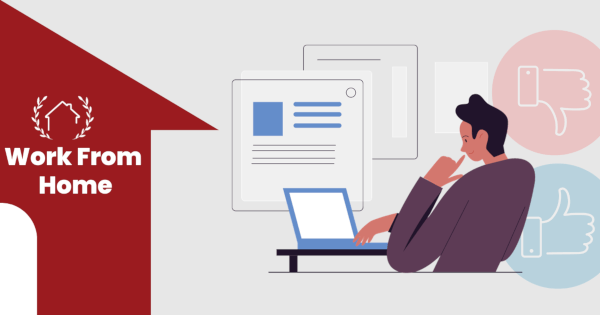 WFH Series Introduction: the Essentials of Remote Work
Explore remote work's impact on the legal industry, from tensions to mental health and mentorship challenges. Join the transformation....
Easy to implement, simple to use