by Heidi Fagalde on March 22, 2023
Top 4 Reasons Why Lawyers Quit Their Job
Legal professionals regularly fight for and assist others with their issues, but the past few years have caused lawyers' own challenges to increase.
Dealing with a high-pressure and demanding profession coupled with the uncertainty and fear of a pandemic led to increasing mental health concerns and burnout in the field. A study by Canada Life highlighted not only that burnout can be "debilitating and long-lasting", but the legal industry was above the national average rate in 2022.
It also highlighted that few working Canadians felt they were receiving enough support from their employer, which can lead to higher stress levels, low productivity and eventually the end of that employment.
In this blog post we will highlight the top reasons why lawyers and legal staff quit, with an emphasis on blind spots that the profession can sometimes forget.
Changing Times
One of the driving forces of "The Great Resignation" in 2021–2022, an interesting trend that led to employees voluntarily leaving their jobs, was the requirement to return to an in-office setting. The legal industry was no exception. In our 2022 Legal Survey Report, only 4 in 10 respondents said they had no thoughts of making a career change.
Law firms are facing more pressure to address and improve retention.
The modern workforce is changing. The landscape of employment is different. People are looking for flexible working arrangements that align with their priorities. Recruitment and talent retention issues have quickly become the top concern among law firm managers and owners.
It is easier now for staff to jump to another firm in search of opportunities that better align with their wants. In response to the "sellers" market, firms now have to increase their efforts to not only attract but also, retain their best to remain competitive in the legal market.
Lawyers Quitting: Two Main Types
Finding qualified professionals is not an easy task — you know it. It has become even more difficult in the current market. Many of our client firms are short-staffed and have unfilled job openings. This makes retaining their staff even more important. When the right people are placed in the right position, what triggers them to leave?
Below, we will discuss the main reasons for two types of lawyers' departure:
Leaving for another law firm
Leaving their career as a lawyer entirely
Top Reasons Why Lawyers Quit
The cost of replacing an associate can be as high as between $200,000 and $500,000. It is in a firm's best interest to invest time and effort into reducing the likelihood of this happening. Here are the top reasons why lawyers and staff decide to quit their job:
1.  Differences in Expectations
The pandemic has led young lawyers and law students especially, to reassess their priorities. The value proposition those law firms have always offered — work more and get paid more — isn't what younger lawyers want anymore.
Junior talent values work-life balance more than the generation before them and studies have shown that employees, now more than ever, are willing to leave their jobs if their expectations are not met.
This does not mean they are unwilling to work. They are simply unwilling to endure the traditional practice if it leads to adverse effects on their well-being. Firms need to reevaluate their expectations to address these differences or risk losing talent to better-suited competitors.
2.  Lack of Growth, Mentorship and Advancement
Younger employees are often described as being tech-savvy, entrepreneurial, creative and collaborative. What happens when this is coupled with dated, detached and demanding organisations? There is no synergy. Integration is difficult.
Relationships are crucial in the legal industry, so it is important firms pay attention to the needs of their staff especially when it comes to growth and mentorship.
3.  In Search of Better Pay
Another factor driving lawyers away from law firms is the fact that salaries are not keeping up with inflation. This has led many lawyers to consider alternative employment opportunities with higher wages and often better benefits.
They may decide to work in-house for corporations, become independent consultants, or even provide legal services directly to consumers at a reduced rate.
4.  Need for Clear Direction and Structure
A work environment is made up of different kinds of people. Some thrive under structure while others prefer a more flexible form. Providing a clear and concise path to success or a benchmark for all to reference is key to ensuring staff do not feel lost.
When staff do not fully understand why they are completing a task, how their contributions affect the overall goal of the organisation or when to address serious issues, this can lead to an imbalance in your firm's operations.
Strategies to Retain Your Top Lawyers
People are thinking about walking away, and money alone isn't going to get them back. This means firms must focus on quality-of-life factors to keep staffing levels secure. We have listed below some helpful tips (and a bonus one!) to consider when striving to retain your top performers:
1.  Provide Mentorship and Professional Development Opportunities
Introduce measurable standards and metrics to your staff. Your lawyers value the clarity of what's ahead for them–how to move up in the firm or towards the partner track.
Level your law firm's workload distribution to further diversify and develop skills.
one are the days when you could easily pull them away from their desk or invite them to learn from or participate in an interaction to gain first-hand knowledge. Schedule calls to have regular check-ins with your team, especially for those working hybrid schedules. When conducting check-ins, we recommend turning off phones, removing distractions and making sure mentees know they have your complete attention.
While this can be awkward and time-consuming, it's also worth the effort. Tips to address these include:
Create a salary grid or position path
Allocate work among staff to diversify access
Conduct regular check-in meetings
Whether it be through mentorship or professional development, opportunities to learn and grow within the industry are vital. As more lawyers are being permitted to work hybrid schedules, law firms must be creative in the ways they communicate and mentor junior lawyers.
2.  Increase Their Salary and Be Creative about Benefit Plans
The Canadian HR Reporter noted that a boost in pay is the best way to address staff turnover. Staff stay where they feel valued and an effective way to show someone that they are valued is by properly compensating them for the hard work they do. If you believe you're doing so, you may want to try tacking on creative benefits like:
Employee stock options / profit sharing plan
Add-ons, such as wellness programs, training opportunities, tuition reimbursement, commuter benefits, etc.
Using a salary guide like HAYS 2022 Canada Salary Guide, law firms can check on whether they are within the norm of acceptance for remuneration. Once confirmed, and if needed, other avenues can be explored.
3.  Promote Work-life Balance with Flexible Work Arrangement
Young lawyers are less interested in "the grind". They have watched those senior to them value money, promotions, and status, and have seen the sacrifices, burnout, and mental health issues which resulted.
Major shifts in the legal industry present challenges to traditional law firms, but it also presents an opportunity. Young lawyers want to do law differently. They are thinking about their next steps. They are envisioning their future. Firms that are not able to keep up will be left behind. Tips for addressing work-life-balance include:
Provide flexible working environments
Offer the kind of work that matters to your employees and meets their values
Provide family and parental benefits and leave
4.  Listen to What Your Lawyers Want
Law firms can avoid losing strong talent within their firms by focusing on the priorities the modern workforce has identified. This does not mean ignoring the traditional ways, but an equilibrium must be found.
We recommend conducting an annual employee satisfaction survey. This allows you to see the trends of how you're doing over a period of time and provides an opportunity to address any issues. Responses to the survey may suggest the implementation of certain policies, regular meetings, and training.
While the preference for in-person interaction remains, flexibility is equally — if not more — important. This can apply to an employee's work schedule, work hours, or allowing employees to work remotely for a period of time. The goal should be to help integrate personal and work lives more effectively.
Bonus Tip: Use Legal Technology
Firms need to be prepared for a curve ball. Creating the right culture to attract top talent will require innovation and change. As the world moves in an ever-technological direction, the importance of technology in the legal industry continues to grow. A great first step is to ensure they have the technology needed to accommodate this change.
Not sure where to start? We recommend reviewing the types of software your firm might need.
Watch for our next blog post on the marketing methods that are critical to a law firm in 2023.
You may also like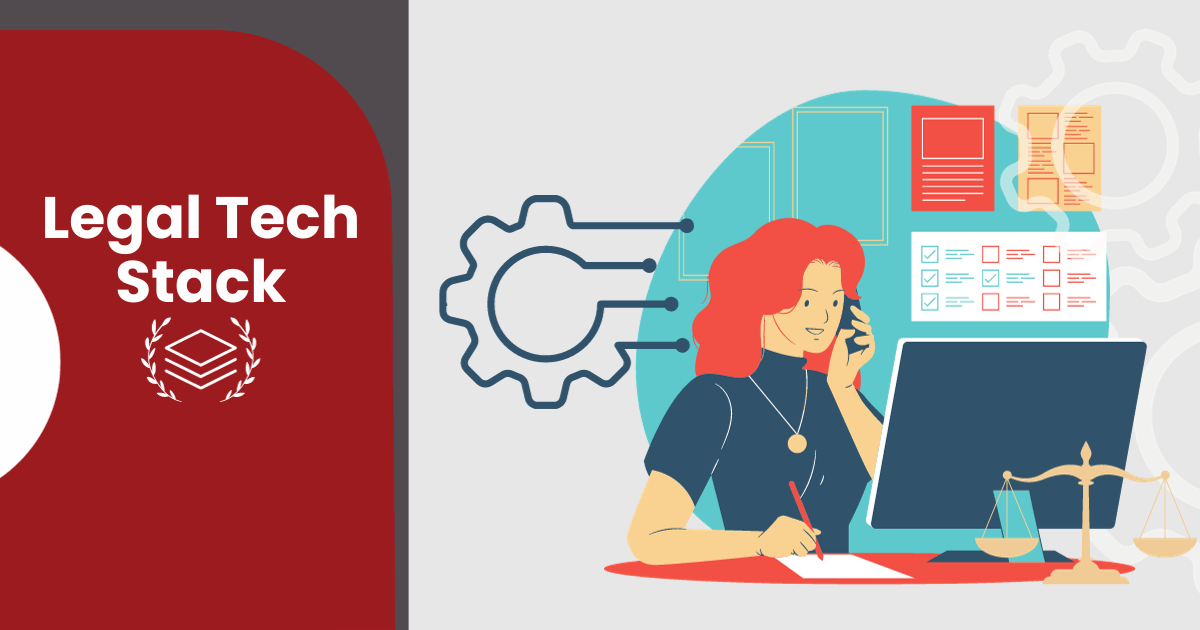 The 9 Types of Software Your Law Firm Might Need
Technology has increasingly become more essential for law firms, but how do you choose the right technology for your firm?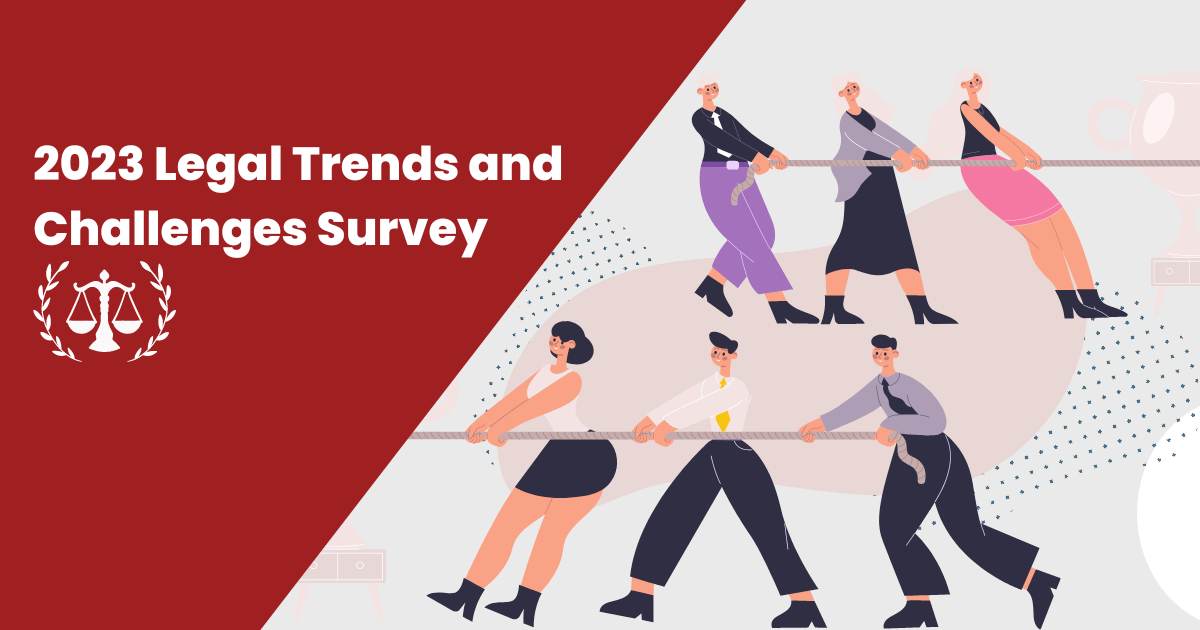 Upcoming Competition to the Traditional Lawyer Business Model
In our Survey, we discover a growing concern in the Canadian legal landscape. Shifting priorities of new legal professionals, competition of alternative legal services, and the rise of legal tech are all changing the way law firms are run...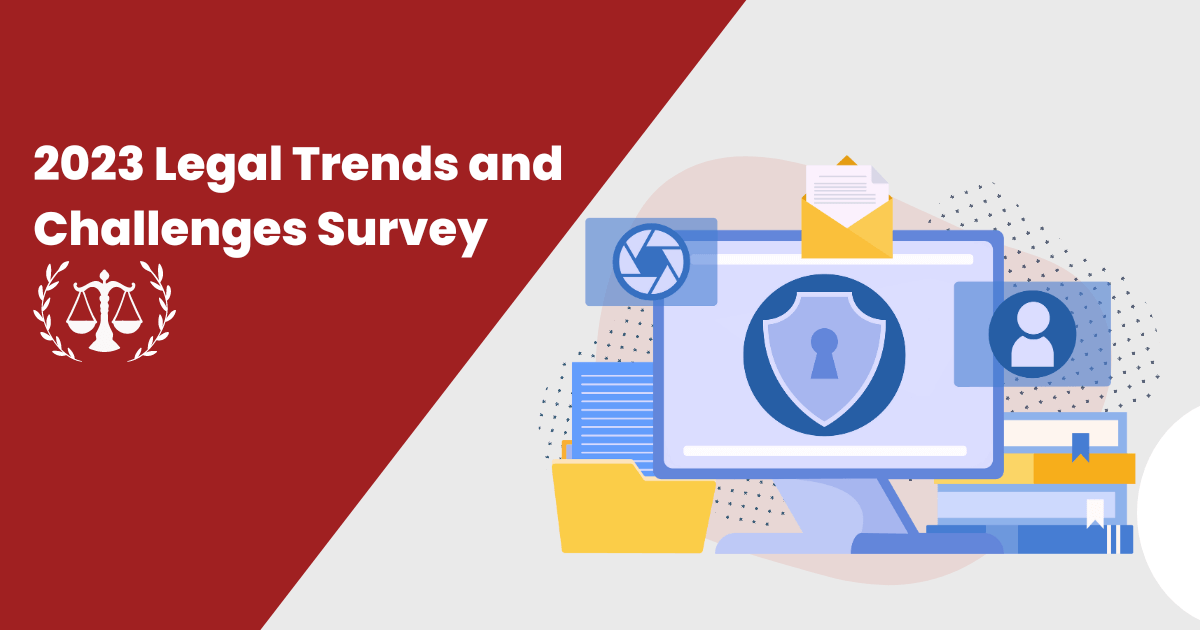 Law Firm Security Standards
We empower Canadian law firms and healthcare organisations with file delivery solutions that can completely update the way they transmit and share documents...
Easy to implement, simple to use